jeddah
Mar 21st 2009, 2:54 pm
Just Joined
Joined: Mar 2009
Posts: 1
jeddah
---
hi, new user. i'm coming to Jeddah for a 2 week stay this thursday. 3rd visit. last 2 times i didnt manage to get to the beach on my day off. what's the best beach to go to to relax and swim. probably be staying in a dodgy appartment in Al herra district. i speak a little Arabic so getting around not too much of a problem.
Mar 22nd 2009, 12:10 pm
Re: jeddah
---
I've only been to two beaches so far, one of them is exclusively for Arabian Homes compounds residents - so guess that rules that one out! Its a shame cos its quite nice really!
The other beach belongs to Al Bilad hotel - so known as As Bilad beach. I *think* from memory, entrance at weekends is around 70 SR. They have a snackbar type thing, good for snorkelling and diving too, with a dive shop there as well.
Pic Al Bilad beach.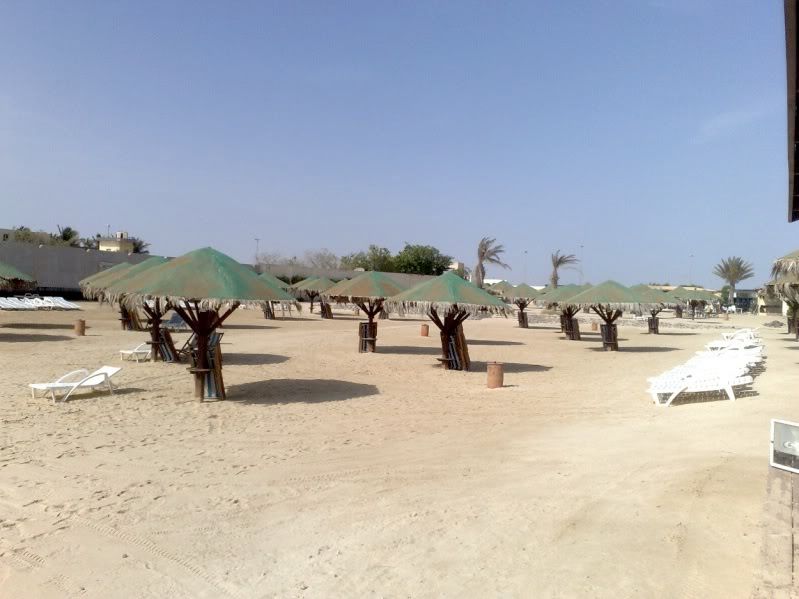 Posting Rules
You may not post new threads
You may not post replies
You may not post attachments
You may not edit your posts
---
HTML code is Off
---