Diving - Snoopy Rck Area
Mar 21st 2009, 10:57 am
Banned
Joined: Jul 2007
Posts: 202
Diving - Snoopy Rck Area
---
Hi,

Was wondering if anyones been diving round the Snoopy rock area? is it worth a day trip?

Thanks,

M
Mar 21st 2009, 11:46 am
Re: Diving - Snoopy Rck Area
---
Haven't done this one but i've done most of that area.....car cemetary, martini rock n all that stuff. It's not bad. Definately worth going over there though.
Just check for the red tide first. It went away but i understand it's come back again.
I'd recommend trying Seven Seas in Khorfakkan. Al Boom are ok but the boats get too packed.
Mar 21st 2009, 12:03 pm
Re: Diving - Snoopy Rck Area
---
There is a BE thread here...
http://britishexpats.com/forum/showthread.php?t=309696
...but beware of dangerous sea animals, e.g.,
Snoopy caninus
, which has a nasty suck !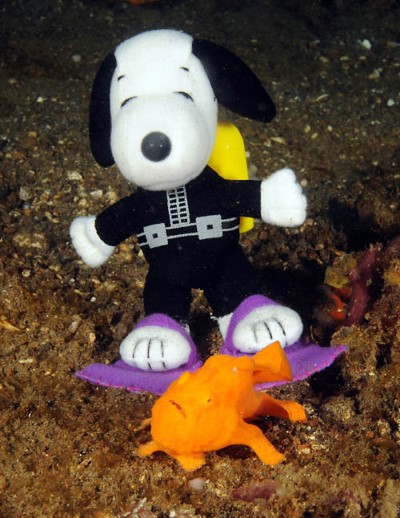 Posting Rules
You may not post new threads
You may not post replies
You may not post attachments
You may not edit your posts
---
HTML code is Off
---